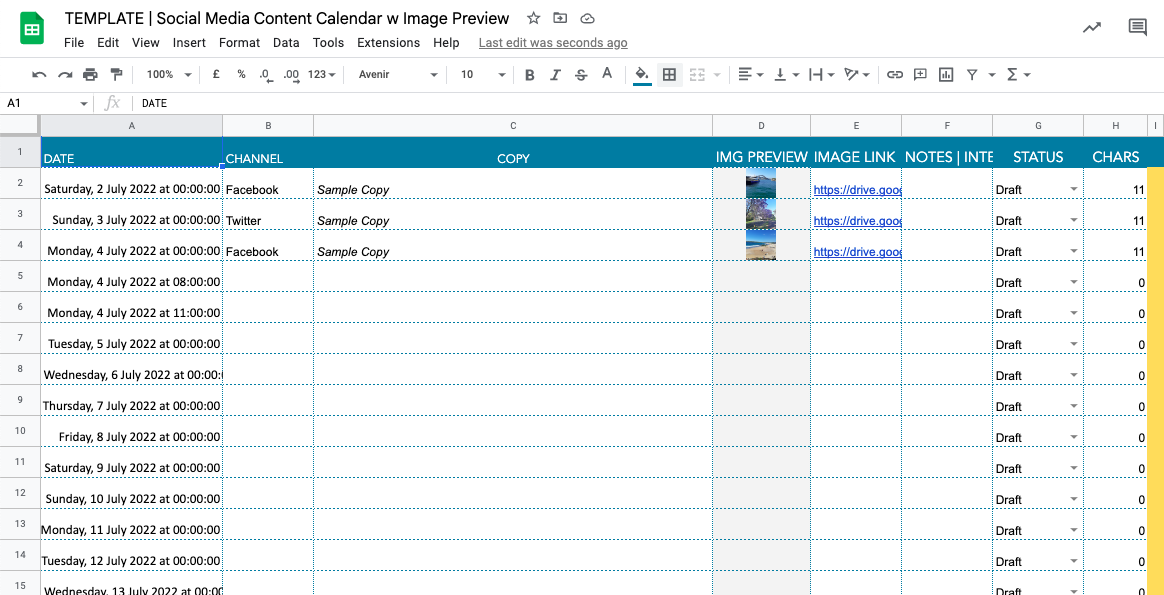 Social Media Content Planner With Image Previews
On Sale
A$9.99
Need a template for a content planner? This content planner is set up with the essentials to help you organise your content, and get it approved and online fast.
This beautiful Google Drive template has everything you need to get organised with your social media content calendar including references to:
date and time
social media platform
copy
a hyperlink to hi-res images saved on Google Drive
a preview snapshot of that image
internal notes
internal approvals workflow
character count which changes colour over 280 characters for Twitter.
It can also be infinitely extended to include more dates or platforms as needed.
Save hours of manually preparing your content calendars, and let this baby automagically prepare your calendar for you in seconds.
Includes:
1 x PDF with access details to the Google Spreadsheet

Please note that this purchase is recommended for those who primarily use Google Drive, and not for other cloud-based services such as One Drive or Dropbox.